VPS IPv6 Gratis dari EUServ – Masih dengan topik yang sama seperti tulisan kemaren VPS IPv6 Gratis kali ini EUServ memawarkan VPS IPv6 secara gratis bagi yang mendaftar di websitenya, pendaftarannya pun mudah dan gratis tanpa validasi kartu kredit.
Dari informasi pada laman websitenya, VPS IPv6 gratis dari EUServ adalah container-based vServer dengan akses full root. Spesifikasi VPS yang mereka tawarkan pun cukup lumayan buat development environment maupun testing yaitu 1 vCore, 1 GB of RAM,10GB HDD dan 1 GBit/s. Detail spesifikasinya bisa dilihat pada tabel dibawah.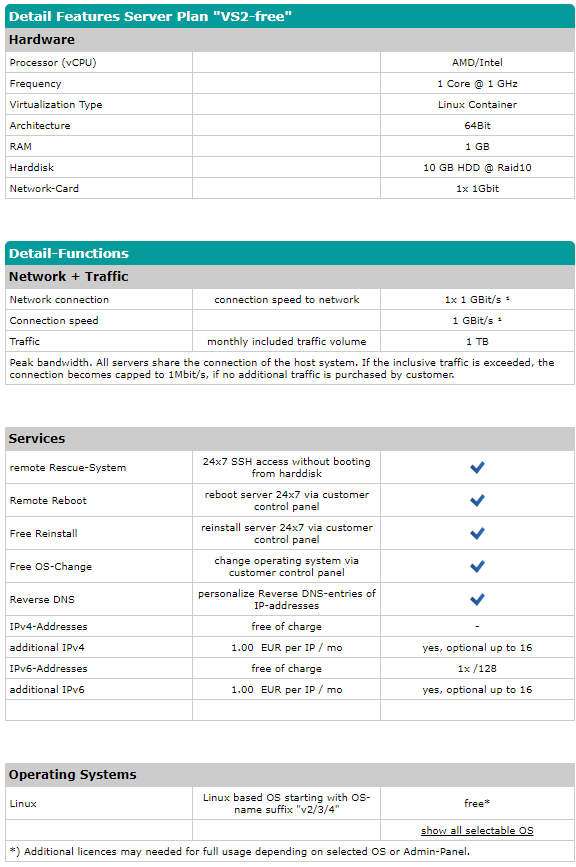 Sebagai catatan VPS gratis dari EUServ ini memiliki periode kontrak 1 bulan jadi ketika periode kontrak akan habis kita bisa memperpanjang atau membatalkannya tanpa biaya apapun. Untuk mendapatkan VPS IPv6 gratis ini silahkan mendaftar dan order pada halaman VS2-Free kemudia pada kolom sebelah kanan dibagian Price & Order kita pastikan biayanya 0.00 EUR, kemudian klik "Order".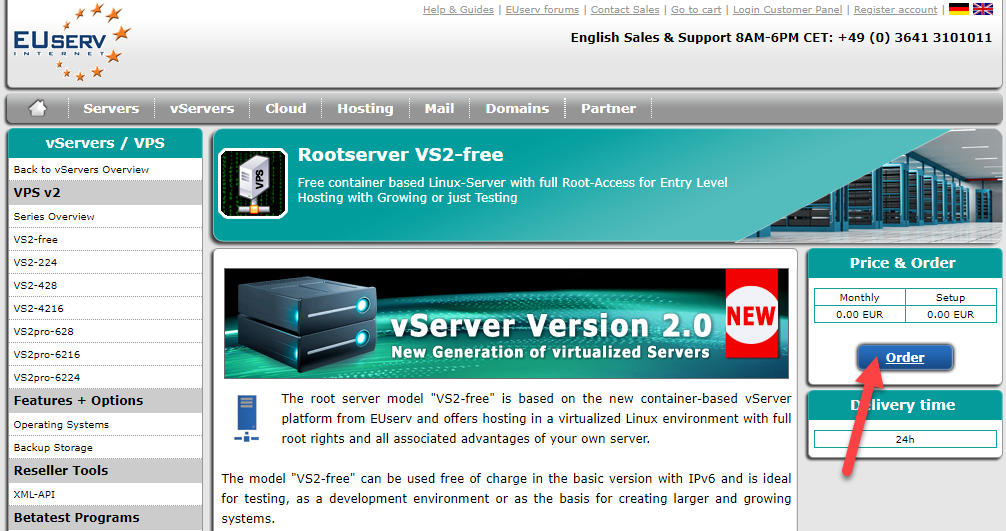 ikuti setiap langkah-langkahnya mulai dari proses check out, jika sudah memiliki akun silahkan login dan jika belum silahkan mendaftar dengan alamat email sampai langkah terakhir. Proses order vps ipv6 gratis kita akan diproses sampai ada pemberitahuan selanjutnya melalui email.
Berikut ini VPS IPv6 gratis yang saya dapatkan dari EUServ.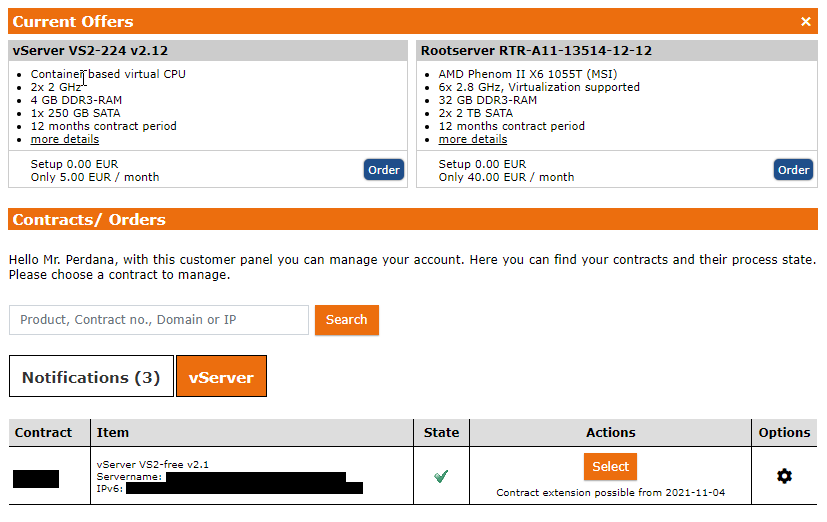 Untuk melakukan remote access (SSH) ke VPS ini sama seperti pada VPS IPv6 gratis dari Hax, karena vps ini hanya menggunakan IPv6 sehingga bagi kita yang ada di jaringan IPv4 dan belum/tidak memiliki interkoneksi secara langsung ke IPv6 network, kita bisa menggunakan salah satu fasilitas dari hax.co.id yaitu IPv4 Gateway to access IPv6. untuk melakukan NAT / port mapping.